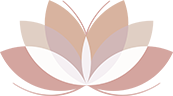 Duluth Med Spa by Aging Young Aesthetics offers the most up to date methods Including Botox, Jeuveau, Dysport, Facial Fillers – Restylane, RHA, and Versa. Our toxin and fillers are offered in combination with the latest aesthetic skin treatments including microneedling and chemical peels targeting brown spots, acne scars, fine lines and wrinkles. We invite you to explore our site and learn about how we can help you be your best you.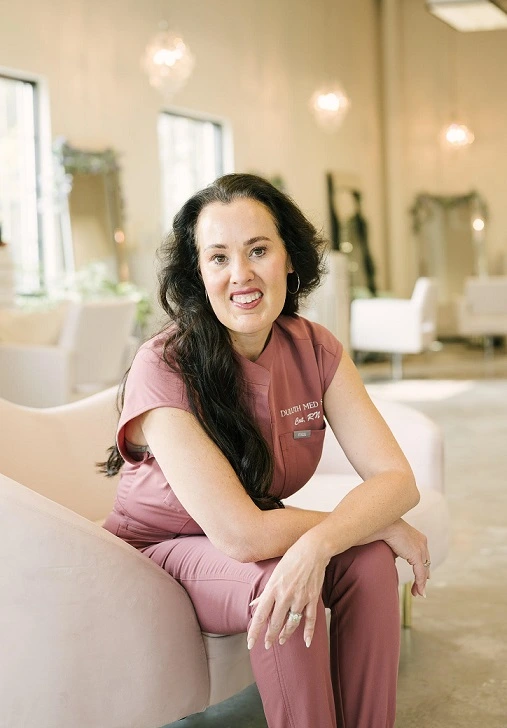 OPERATOR/AESTHETIC RN INJECTOR
As an accomplished nurse with 20 years of clinical experience in critical care, outpatient surgery, and as an administrative supervisor, Cat displays an exceptional amount of clinical skill running our practice. As a yoga instructor and a practitioner of transcendental meditation, she also brings with her a broad sense of wellness that her patients feel is important. Her time off is spent updating her dog's (Tucker Kevin) blog and traveling to faraway places.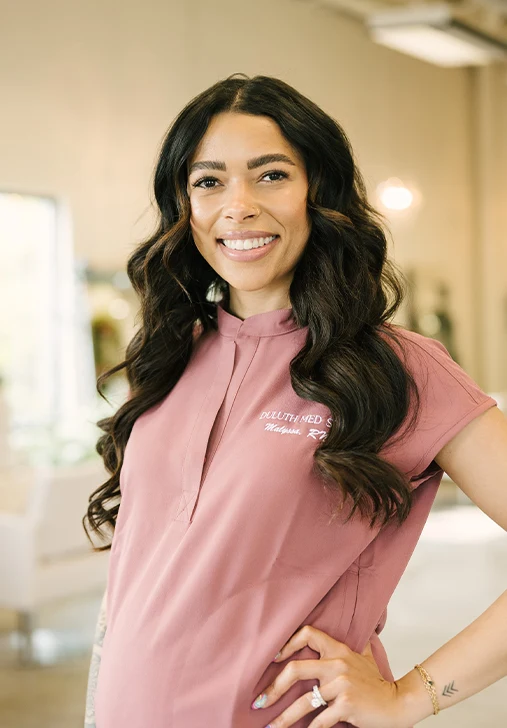 Malyssa Peterson is a registered nurse and has been working in the medical field for 5 years. She has always loved nursing and knew she wanted to become a nurse since she was a little girl. She has also always loved all things beauty and skin care so becoming an aesthetic nurse injector seemed like a natural fit for her. Malyssa's goal is to help all of her clients feel confident and beautiful. When she's not at work she is chasing around her toddler and spending quality time with her husband. Her hobbies include weight lifting and hiking the great outdoors.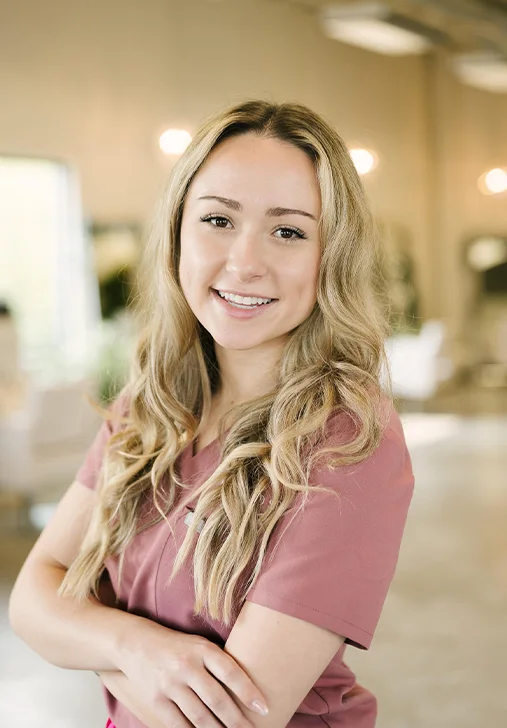 Nicole Houston is a registered nurse who graduated from Marquette University with her Master of Science in Nursing. She developed a passion for healthcare and beauty at a young age. To pursue this passion, she attended the Aesthetiq Institute to become a certified nurse injector. She hopes that all her clients leave her chair feeling the very best version of themselves. In her free time, Nicole enjoys running, cooking, and spending time at her family cabin.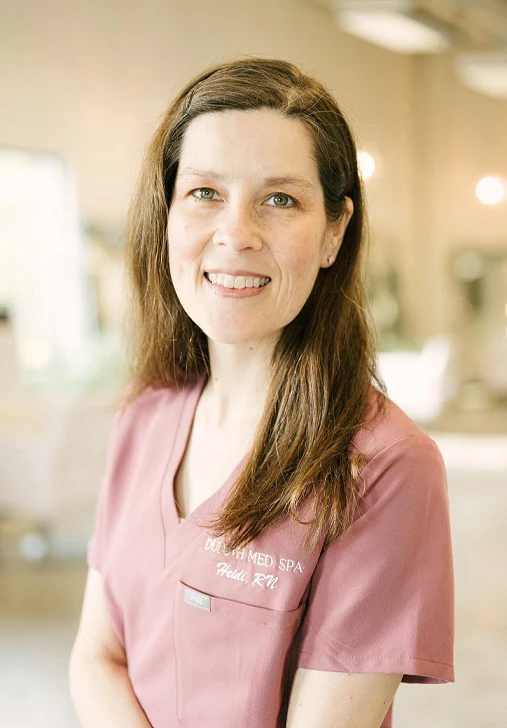 Regenerative medicine, Weight Loss and Hormone Nurse
Heidi has a Bachelor's degree in public health and later went back to school to get her nursing degree because of her interest in healthcare. She has 9 years of experience in nursing in different areas including, medical floor, long term ventilation care, early childhood screening, and regenerative medicine.
She values health and wellness and trail running is a favorite activity that keeps her feeling whole. She enjoys talking to patients and helping them reach a level of wellness that allows for exploration of things that bring them joy.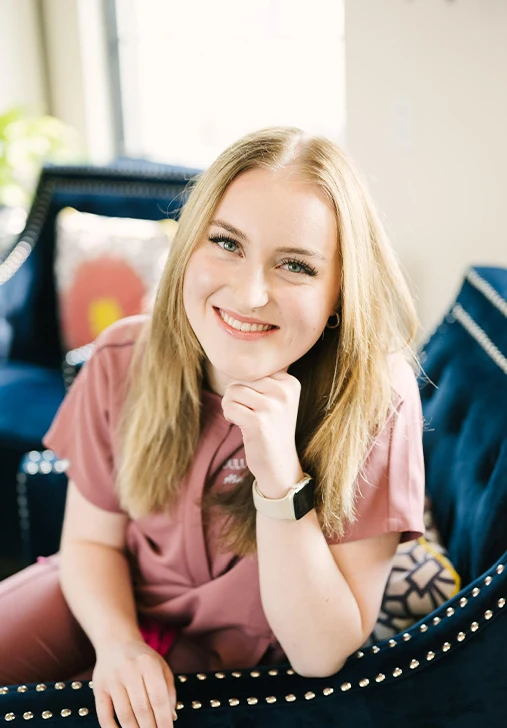 ADVANCED PRACTICE ESTHETICIAN
Abigail Olson is a licensed Advanced Practice Esthetician. She first attended the Aveda Institute for her fundamental license and she later went to the Institute of Advanced Aesthetics to acquire her AP license. Her passion for skincare and skin health stems from her own acne journey. She decided to join the industry with the goal that everyone who sits in her chair feels confident in their skin. In her free time, Abigail enjoys reading, finding new music and spending time with friends.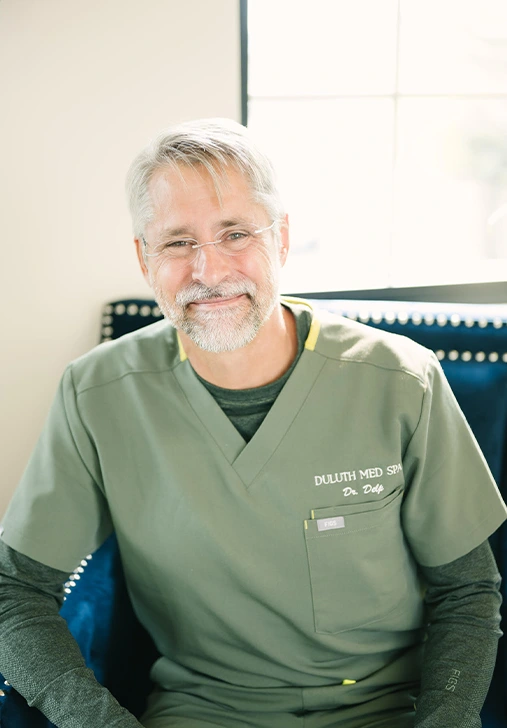 With 27 years of clinical experience as an attending physician, as well as a master's degree in molecular biology has given Dr. Delp a wealth of clinical experience and science expertise to apply to his anti-aging, weight-loss and hormone replacement practice. "My mother is part of my inspiration. She did her first triathlon for her 90thbirthday and remained fit and active her whole life." Outside of the office, Dr. Delp dedicates his time to remaining active, playful, intellectually curious, and physically strong for as long as he can. Peptides are helping him achieve this goal. Wingfoiling, climbing, and Martial arts are his pursuits, and his wife is his passion.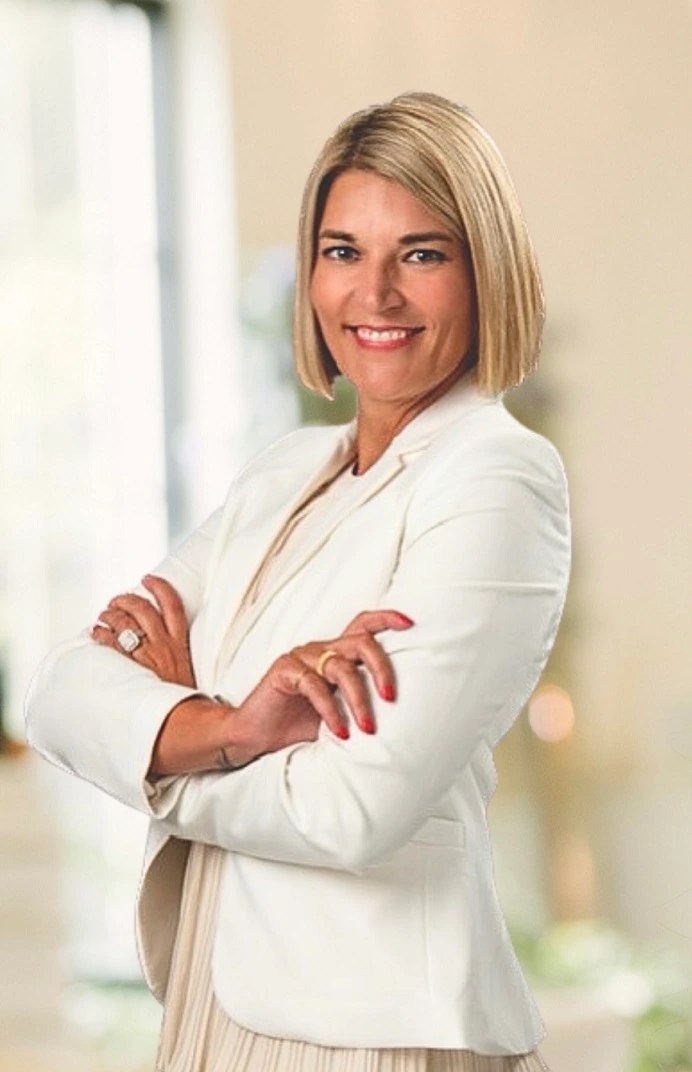 Jillian has dedicated over 18 years to healthcare and executive leadership. She has a Master's degree in Physician Assistant studies, a Doctorate degree in Business Administration and is currently pursuing her Juris Doctorate degree in Law. Her passion lies in continuous learning to make the most impact on improving peoples lives. Her true happiness is found with her husband, kids, and dogs at home enjoying fires outside, lake fun, and long dog walks. Peptides have transformed her life with weight loss and overall wellness to thoroughly enjoy all aspects of her life.