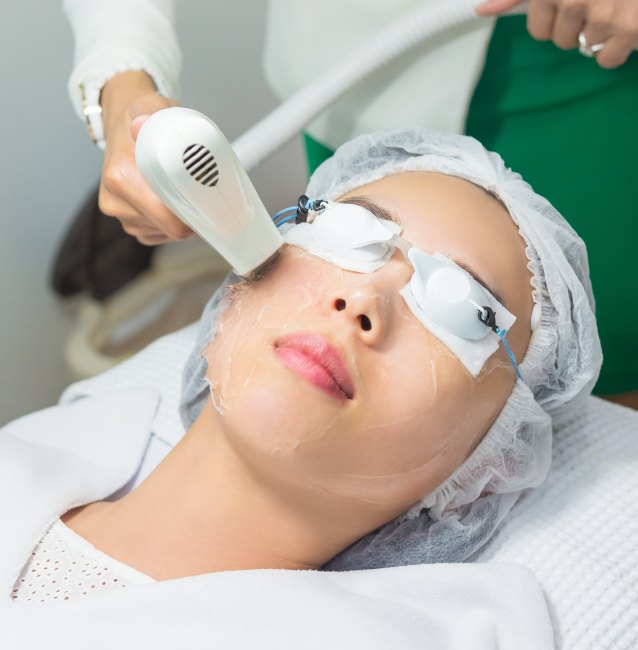 Small brown skin spots develop from being in the sun without protection. In addition, you may see premature aging on your face, hands, and decollate. Sunspots come from sun exposure with no protection. IPL is the perfect remedy for improving your skin tone and restoring a youthful complexion.
Venus Concept's IPL treatment is a non-surgical way to target pigment under the skin's surface. The device reduces the appearance of discoloration and premature aging. You will feel minimal discomfort and redness for about 24 hours afterward. An IPL Photofacial will give you clearer, brighter, and more youthful-looking skin. In addition, photo rejuvenation treatments work for vascular marks, spider veins, and capillaries. You can see a reduction in freckles, sunspots, and rosacea. You will only need a few treatments, which last about 15 to 20 minutes.
Concept's Photofacial treatments are done through Intense Pulsed Light or IPL technology to fade these signs of premature aging safely and effectively. IPL technology sends light through your layers of skin to target skin imperfections and correct them without damaging surrounding tissues.
PHOTOFACIAL (IPL SR) FAQ's