RED LIGHT THERAPY – LIGHTSTIM LED BED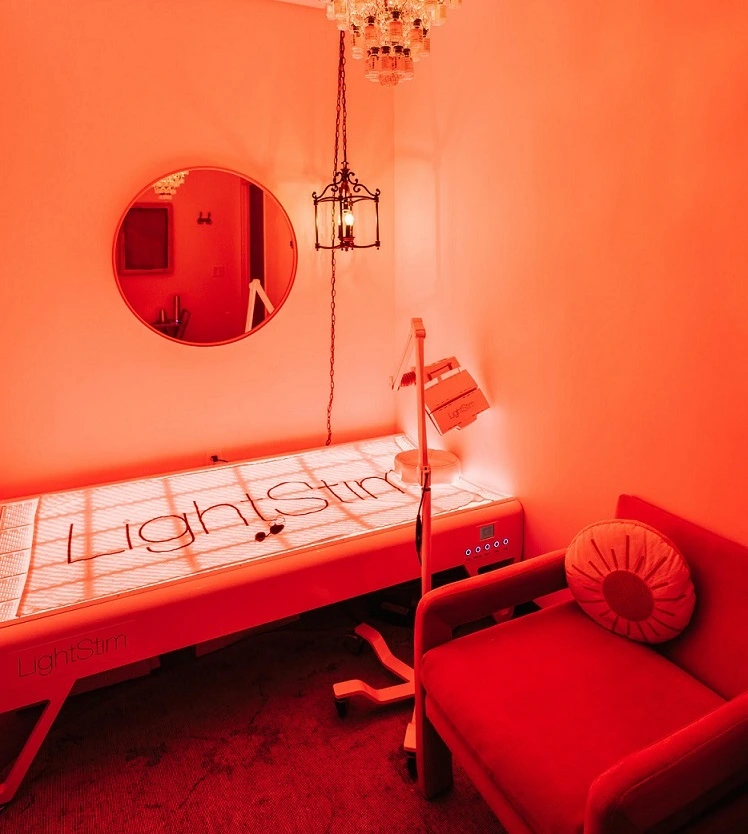 Have you heard about the amazing benefits of LED red light therapy for anti-aging? If you're looking for an advanced skin care solution to help you achieve a more youthful, radiant complexion, you need to try our LED red light therapy. Duluth Med Spa is proud to offer this cutting-edge technology to our clients who are seeking to look and feel their best.
What is LED Red Light Therapy?
LED red light therapy is a non-invasive treatment that uses red and near-infrared light to penetrate deep into the skin. This light stimulates cellular activity and promotes the production of collagen and elastin, which are essential for healthy, youthful-looking skin.
The benefits of LED red light therapy are numerous, including:
Reducing the appearance of fine lines and wrinkles

Improving skin tone and texture

Minimizing the appearance of pores

Boosting circulation and reducing inflammation

Enhancing skin's natural radiance
Duluth Med Spa Uses LightStim Bed and Light Stand for LED Red Light Therapy
LightStim is a leading manufacturer of advanced LED red light therapy devices. Their products are designed to deliver maximum benefits to the skin with minimal side effects, making them ideal for individuals seeking a safe and effective way to improve their skin's appearance.
Offering a comfortable, relaxing experience. The bed and light stand emit a precise wavelength of red and near-infrared light that penetrates deep into the skin to stimulate cellular activity and promote collagen and elastin production.
The FDA has cleared the LightStim LED bed for pain relief and improved circulation and is the first bed of its kind to receive FDA clearance.
Over the last few decades, several medical studies have been completed on the effectiveness of light therapy for healing. The results have shown a positive correlation between LED light therapy and improved healing for injuries and wounds. Whether you have injured a knee joint training for a marathon or are recovering from surgery, LED light therapy may be an option to improve and hasten healing.
Many spectrums of light energy can have the opposite effect of the UV rays in sunlight. The LightStim LED bed used at Duluth Med Spa offers healing light energy that helps the skin heal. Improved circulation nourishes the skin with increased oxygen and detoxification. Collagen levels are stimulated to repair damage caused by the sun, reducing the appearance of fine wrinkles, sun spots and pigment issues, rejuvenating the skin. Regular treatments with LED light therapy can reduce sun damage and create a more youthful skin for an anti-aging effect.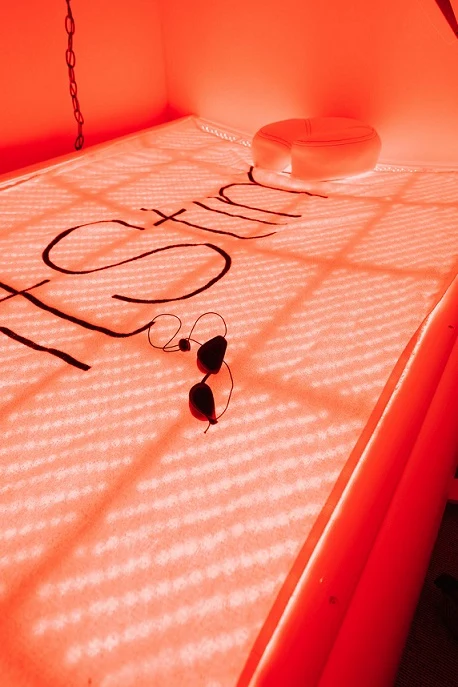 Why Choose Duluth Med Spa for LED Red Light Therapy?
At Duluth Med Spa, we are committed to helping our clients achieve their beauty goals with the latest in advanced skin care solutions. Our team of experts has years of experience in providing personalized treatments that are tailored to meet each client's unique needs.
When you choose Duluth Med Spa for LED red light therapy, you can expect:
A personalized consultation to determine your unique skin care needs

State-of-the-art technology and equipment

Experienced, licensed professionals who are dedicated to delivering the best results possible

A comfortable and relaxing environment where you can unwind and enjoy your treatment
With the help of Duluth Med Spa, you can achieve a more youthful, radiant complexion and feel confident in your own skin. Our team of experts is dedicated to providing personalized treatments that are tailored to your unique needs, ensuring that you receive the best possible results. Contact us today to schedule your LED red light therapy session and take the first step towards achieving the beautiful, healthy skin you deserve!
 Yes, LED red light therapy is safe for most individuals. It is non-invasive and does not cause any damage to the skin. However, it is important to discuss any medical conditions or concerns with your skincare professional before beginning treatment.
Treatment times may vary depending on the individual's skin care needs. Typically, treatments take between 20-30 minutes.
The frequency of treatments will depend on the individual's skin care needs. Your skincare professional will be able to determine the appropriate treatment schedule for you.