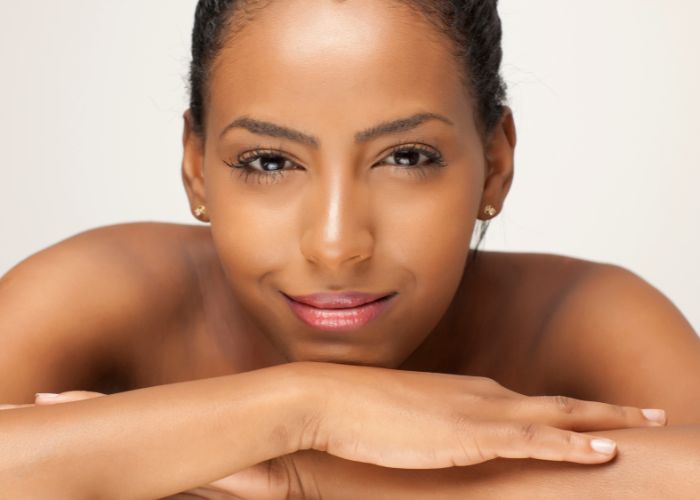 Uneven skin texture is the overall appearance of our complexion. It includes rough patches, fine lines, wrinkles, and enlarged pores. If you have uneven skin texture, your skin isn't as smooth as it was when you were younger.
Ideally, a good complexion and skin texture should be smooth and soft. In addition, it should be moisturized and have a firm elastin and collagen support system. Skin that is uneven in texture tends to be dull, dry, and rough.
Daily routines that include cleansing toning, and moisturizing help keep skin soft, but even if you do everything right, you still may struggle with large pores, uneven skin tone, and rough skin texture. However, there are steps to improve your skin and complexion.
Tribella: A three in one facial treatment with fast results. Tribella is the synergistic fusion of 3 unique technologies for the ultimate skin rejuvenation treatment, that simultaneously enhance tone, tightness and texture.
TriBella combines three separate applicators to improve overall facial tone, elasticity and texture. They include:
SR Intense Pulse Light (IPL) applicator is for photorejuvenation.
DiamondPolar applicator is for anti-aging.
NanoFractional IF™ applicator is for skin resurfacing.
It's tri-modal, total facial rejuvenation. When combined, these three treatments provide the most comprehensive non-surgical facial option available, with fast results in less treatments. Overall, your appointment will take less than an hour and a half, and depending on the intensity of the treatment, total downtime is between three to five days.