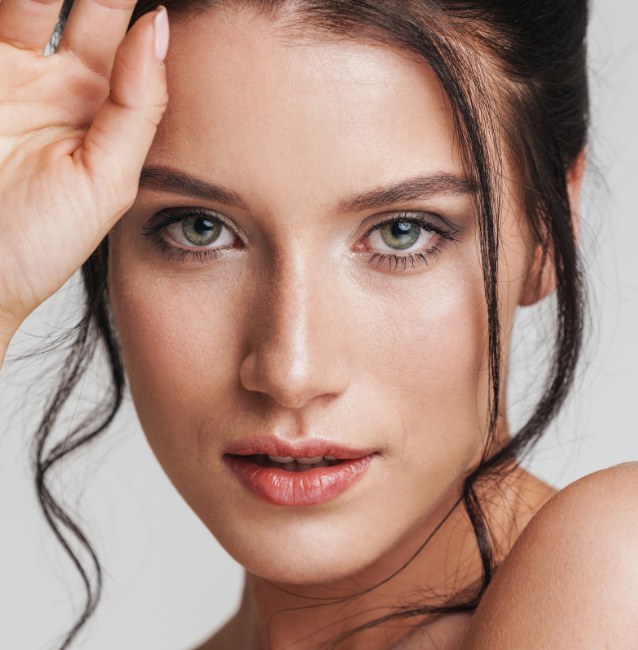 With a collagen base and tiny polymethyl methacrylate (PMMA) beads, Bellafill is designed to enhance your natural radiance and address various concerns, from wrinkles to acne scars and beyond!
What sets Bellafill apart?
Say goodbye to frequent touch-ups and hello to long-lasting results! Bellafill goes beyond the temporary. While other fillers fade away over time, Bellafill stays put, providing up to five years of youthful transformation.
As the collagen in Bellafill is gradually absorbed by your body, the PMMA microspheres remain, offering continued support and natural-looking beauty. It's like having a time capsule of radiance in your skin!
The Benefits of Bellafill
Bellafill is more than just a wrinkle eraser. It's your secret weapon for unlocking a range of beauty enhancements, including:
And here's the best part – it does so while preserving your natural beauty. Say hello to a rejuvenated appearance that looks effortlessly flawless. So go ahead, embrace your Bellafill glow!
Additional Bellafill Benefits
Bellafill isn't just limited to nasolabial folds and acne scars. It's a versatile beauty ally that can work wonders in other areas too.
Looking to plump your lips? Say no more! Bellafill is an excellent lip filler option. Want to correct under-eye bags or address nose bumps? Bellafill can come to the rescue.
You can even contour your chin and cheeks for enhanced facial harmony.
Plus, it's not just about the face—Bellafill can smooth out deep lines, wrinkles, and even sagging earlobes. The possibilities are endless when it comes to unveiling your best self.
What to expect before treatment
The Bellafill journey begins with a comprehensive consultation. Our expert team will review your medical history and perform a skin test to ensure compatibility with the bovine collagen used in Bellafill. Safety first, right? Once cleared, it's time for your Bellafill procedure.
What to expect during treatment
During the treatment, we'll inject Bellafill into targeted areas. Don't worry; any discomfort is minimal, and we can even apply a numbing cream beforehand if you prefer.
The procedure typically takes anywhere from 15 minutes to 1 hour, depending on the areas being treated.
To get the best results, we may recommend a follow-up treatment after six weeks. Get ready to fall in love with the new and improved you!
Is Bellafill Right for You?
While Bellafill is generally safe, your well-being is our priority. As a first step, a skin test is required to ensure you don't have any adverse reactions to bovine collagen. This test is typically done before treatment, so we can move forward with confidence.
Bellafill is not recommended for individuals under 21, those with severe allergies or allergies to bovine collagen, or anyone with a medical condition that causes irregular scarring. Safety and suitability are crucial, and our team will guide you through the process to determine if Bellafill is the right choice for you.
When will I see my results?
After getting Bellafill treatment, you'll usually start noticing the body's collagen response in about three months.
It's important to know that Bellafill isn't just a one-time procedure. It typically involves two or more sessions spaced around eight weeks apart. This approach is designed to make sure that the correction you desire is just right, not too little or too much.
Once the final results become apparent, the effects of Bellafill injections can last for up to five years on average. However, it may take around five months to fully appreciate the ultimate transformation brought about by the treatment.
Begin Your Bellafill Journey Today!
Get ready to step into a new chapter of timeless beauty with Bellafill. Book your consultation today and let's unlock the radiance that's been waiting to shine through!