You've probably heard of dermal fillers – the ultra-popular medical aesthetic treatment found in virtually every med spa.
But what exactly are these sought-after injections? And how do you know if they're right for you?

In today's article, we'll cover all you need to know about dermal fillers including what they are, how they work, and the formulations we offer at Duluth Med Spa by Aging Young.
Let's dive in!
Fillers 101
Dermal fillers are FDA-approved gel-based injectables that are made from a variety of substances. The most commonly used fillers are made of Hyaluronic Acid (HA), which is a naturally-occuring substance found in the skin.
One of the most popular uses of fillers is for adding volume and plumping the lips. However, fillers target a variety of other concerns, mainly those that come with aging and the loss of collagen and elastin production.
Some specifics include:
Fine lines and wrinkles
Deeper wrinkles and skin folds
Sunken and hollowed cheeks
Sagging, hollowed under eyes
Smile lines and laugh lines
Fillers are injected into the area of concern and work to revitalize, rejuvenate, and restore volume to the skin.
Duluth Med Spa Fillers
Duluth Med Spa carries a variety of options for dermal fillers, depending on your concerns and the targeted treatment areas:
RHA Collection (RHA Redensity™, RHA® 2, RHA® 3, RHA® 4)
The RHA Collection is the latest and newest advance in hyaluronic acid fillers. RHA works by adapting to your facial movements while treating dynamic facial lines. (It's also the only FDA-approved dermal filler for treating dynamic wrinkles!)
The RHA Collection is flexible in use with each treating different concerns depending on the severity and goals of treatment.
Restylane Collection (Restylane™, Refyne™, Defyne™, Silk™, Lyft™)
The Restylane Collection is one of the most popular lines of hyaluronic acid fillers, with each subset uniquely formulated for use.
The Restylane Collection treats everything from fine lines and wrinkles to deep marionette lines and neck folds to plumping and volumizing the lips.
Revanesse Versa™
Revanesse Versa™ is a hyaluronic acid filler that is known for its high viscosity and versatility and is used to treat moderate to severe wrinkles.
It's the only filler in the U.S. available in a 1.2mL syringe size, giving you 20% more product per syringe!
Sculptra
Sculptra is an FDA-approved injectable used for treating deep static wrinkles.
Unlike other injectables, Sculptra consists of poly-L-lactic acid, offering a gradual and natural transformation rather than instant, short-lived effects, that can last up to two years by stimulating collagen production.
Bellafill
Bellafill is a dermal filler composed of collagen and small polymethyl methacrylate (PMMA) beads, intended to address various concerns like wrinkles and acne scars. As the body absorbs the collagen over time, the PMMA microspheres remain to provide ongoing support for natural-looking results.
Unlike many temporary fillers, Bellafill's effects can last up to five years, reducing the need for frequent touch-ups and offering a more long-lasting solution.
Am I A Good Candidate For Fillers?
So now that you know all about fillers and the lines we carry at Duluth Med Spa, it's time to get into who makes a good candidate!

Age: You are 18 years or older.
Health: You are physically healthy with no underlying health conditions.
You have no open wounds/rashes/skin conditions at the treatment site.
You have realistic goals and expectations for dermal fillers.
You prefer a non-surgical form of treatment.
It's important to share your medical history with your injector, as well as any questions/concerns you may have, as they will be able to help you fully decide if fillers are right for you.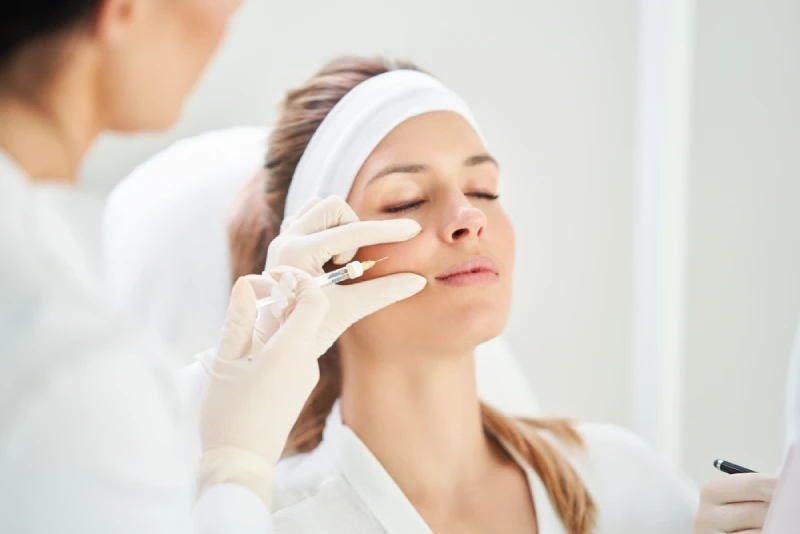 Duluth Med Spa Appointments
If you're looking for a non-surgical treatment option that combats wrinkles, restores volume, and rejuvenates the skin, then you may benefit from dermal fillers!
At Duluth Med Spa by Aging Young Aesthetics, our providers have experience working with many of the most popular brands of fillers. We've helped many clients in the Duluth, MN area achieve their skincare goals – both with fillers and other treatment options!
There's no better time than now to begin to "Age Young"!
Contact us today!
(218) 481-1800
info@agingyoungsolutions.com