Laser hair removal has made it easier than ever to achieve silky smooth skin without all of the extra fuss – no need for shaving, waxing, or messy hair removal creams like Nair.
If you're considering laser hair removal treatment, it's important to be well-prepared before your appointment. This article will give a brief overview into what laser hair removal is and provide you with some expert tips to ensure you're getting the most out of your treatment.
Let's get into it!
What is Laser Hair Removal?
Laser hair removal works by using light energy to reduce unwanted hair by targeting and destroying the hair follicles. Laser hair treatments can be targeted to areas both large and small including the legs, underarms, back, and bikini line.
Throughout multiple treatment sessions, most patients see an average hair regrowth reduction of 75-80% in the treated area.
Some of the benefits of laser hair removal include:
No more ingrown hairs
No more cuts and razor burns
Less time consuming
Safe and effective
A quick and relatively painless treatment process
Treatment Tips From The Experts
Duluth Med Spa is an expert in the laser hair removal process. We want you to get the most our of your treatment, so here are some tips to follow both before and after your appointment to ensure the best results!
Avoid sun exposure – After each laser treatment, your skin will be extra sensitive to UV rays. Therefore, t's recommended to avoid excessive sun exposure and always wear SPF during this time.
Shaving is OK – waxing, threading, and tweezing isn't! – Shaving the day before your laser hair appointment is recommended to help the laser better penetrate the skin and damage the hair follicle. Avoid other hair removal methods including waxing, threading, tweezing, and Nair as these may irritate your skin.
Arrive at your appointment with clean, dry skin – Before coming to each session, make sure to have clean, dry skin for sanitation purposes and to ensure better results.
Put retinoid use on hold – Avoid using retinol/retinoids in the week before your laser hair appointment as well as in the time period between sessions due to skin sensitivity. This includes halting the use of other skincare products with active ingredients
Don't miss a treatment! – One of the best ways to make the most out of your laser hair sessions is to never miss a treatment! It's important to book multiple sessions to ensure the laser is properly able to work over time.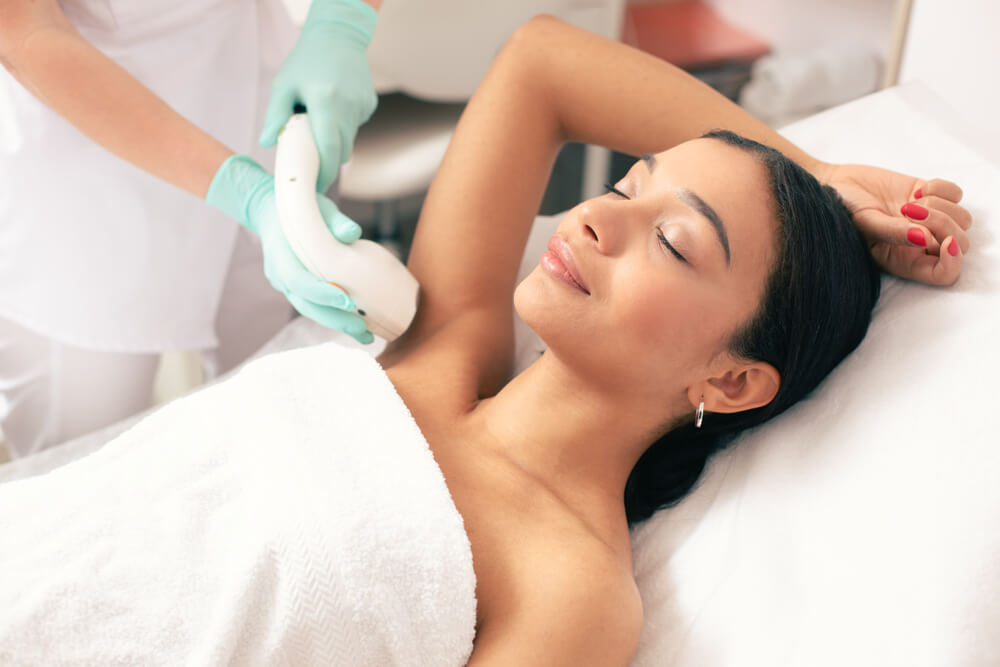 Laser Hair Removal at Duluth Med Spa
If you're ready to ditch the razor and remove unwanted hair, then book laser hair removal at Duluth Med Spa!
When booking your first appointment, our providers will conduct a consultation to help you decide how many sessions you'll need; While this may depend on the treatment area and your hair type, we typically recommend clients book between 4-6 laser sessions per treated area.
Our office, located in Duluth, MN uses the best laser technology for hair removal and each session is overseen by a provider trained and experienced in laser.
For more information or to book your appointment, visit our website or contact us!
(218) 481-1800
info@agingyoungsolutions.com