6 Benefits of Non-Surgical Body Contouring
Non-surgical body contouring has recently emerged as a highly sought-after alternative to invasive surgical procedures. 
With advancements in technology and a growing emphasis on non-invasive cosmetic treatments, individuals can now achieve their desired body shape without the need for surgery. 
In this article, we will explore six key benefits of non-surgical body contouring, providing valuable insights for those considering this innovative approach to sculpting and toning their bodies. 
Whether you're looking to target fat cells, tighten sagging skin, or redefine your silhouette, non-surgical body contouring may offer the ideal solution.
What is Body Contouring?
Body contouring refers to procedures done to sculpt or shape the body using invasive and non-invasive techniques. A key aspect of body contouring is removing and (or) tightening excess fat and sagging skin for a more defined look. 
Many people prefer non-invasive body contouring, and there are several benefits in choosing non-surgical over the surgical counterpart. 
Here are six reasons:
1. Fewer Risks
Non-surgical body contouring offers real results with fewer risks than surgical procedures, namely anesthesia. While anesthesia is generally safe, your body must work harder to heal and get back to normal following surgery.By choosing a procedure that allows you to be awake during it, you will have the added benefit of less stress on your body and a shorter recovery period.
2. Little to No Downtime
Because non-surgical procedures are less invasive, there is little to no downtime following the treatment.
There are no incisions that take time to heal, and while you may have some slight soreness, your recovery period is drastically shorter than with the surgical options.
3. No Incisions, No Scars
Going under the knife? Not a chance with non-surgical body contouring.
You won't have to worry about healing incisions, post-op stitches, or possible scars while still seeing a shaping and tightening of the targeted area.
4. Easily Accessible
It's easier and cheaper to opt for non-surgical versus surgical body contouring.
The risk is lower, making a larger percentage of patients good candidates. Not to mention, the price tag is generally lower for non-surgical options!
5. Long-Lasting Results
While some may argue surgical body contouring procedures are the only ones to offer permanent results, the truth is many non-surgical options offer long-lasting or indefinite benefits as well, so long as you adhere to a healthy lifestyle following treatment. 
6. Natural, Non-Drastic Results 
While many seek significant weight loss solutions, there remains a distinct group looking to enhance the shape they've already achieved; nonsurgical body contouring caters to this group. 
Nonsurgical body contouring isn't about shedding pounds; it's about sculpting the body you already love, making it an ideal solution for those who have already reached their desired weight but are dealing with sagging skin and (or) persistent pockets of fat that won't budge. 
It is important to discuss with your provider the pros and cons of surgical vs. non-surgical so you can make an informed decision regarding your body contouring choices.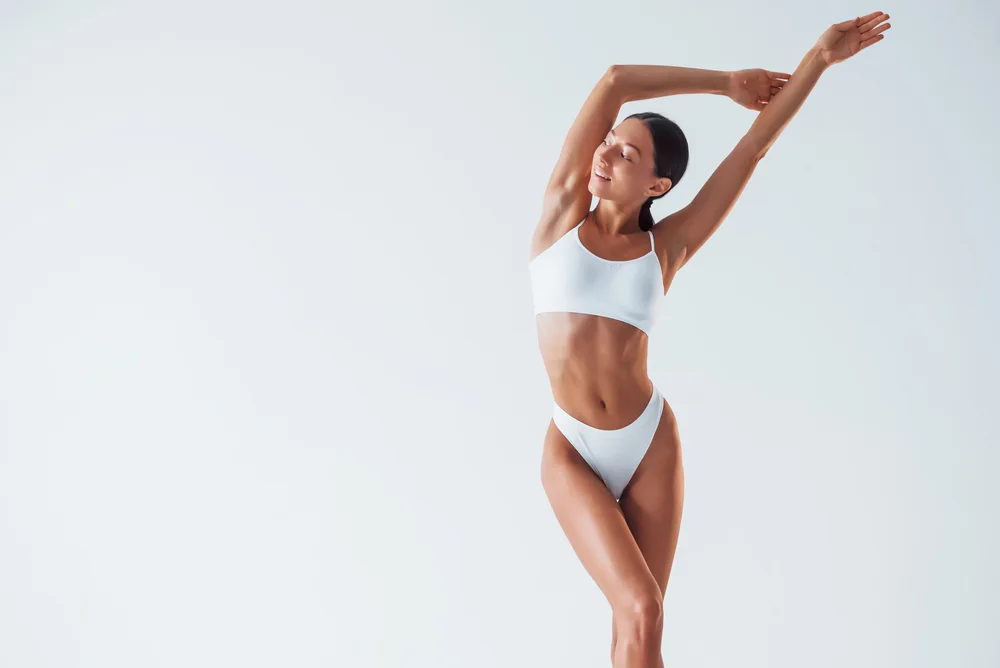 Venus Bliss MAX™ Body Contouring
Duluth Med Spa utilizes the Venus Bliss MAX™ body contouring treatment. 
The 3-in-1 solution combines laser lipolysis, EMS muscle toning, and Multi-Polar Radio Frequency + Pulse Electromagnetic Fields to target fat, muscle, and skin.
For more information on this specific treatment, visit our website: here!
Our providers will work with you to decide if body shaping and contouring is right for you, and come up with a personalized treatment plan to help you achieve your goals.
Ready to book your appointment? Contact our Duluth, MN office today!
(218) 481-1800
info@agingyoungsolutions.com