Give your skin a burst of hydration this spring with a HydraFacial treatment!
The HydraFacial is a unique, multi-step facial that helps nourish and rejuvenate the skin. It is completely non-invasive, requires zero down time, and provides a relaxing experience during the entire session.
If you're interested in learning more about HydraFacials and what makes them a great addition to your skincare routine, then keep reading!
What is a HydraFacial?
The HydraFacial is a multi-step treatment that involves cleansing, exfoliation, pore extractions, and customized serum infusion.
During the facial, your provider will use a unique "Hydra Peel" device that vacuums out dead skin cells, unclogs the pores, delivers a mild peel, and finally provides nourishment in the form of infused serums.
HydraFacials are an integral part of many skin care regimens, as they can be done in tandem with other treatments while providing nourishment to all skin tones and types.
9 Reasons to Get a HydraFacial
There are many reasons why HydraFacials are top-tier, but to keep it short, we will provide 9:
Improved Skin Tone and Skin Texture
HydraFacials are great for improving both skin tone and texture. Redness, dryness, hyperpigmentation, and acne may all be improved with an overall deep cleansing and nourishment of the skin that a HydraFacial can provide.
Improves the Appearance of Fine Lines and Wrinkles
Through a series of treatments, HydraFacials can improve the appearance of fine lines and wrinkles.
(Though it should be noted that HydraFacials work on a superficial level, so you may need a more intense treatment for deeper lines and wrinkles.)
Multiple Benefits in One Treatment
HydraFacials provide multiple benefits with its multi-step process: Cleanse & Peel, Extract, Hydrate, Protect – each step provides its own benefits. And these can all be achieved in one session!
Non-Invasive and No Downtime
HydraFacials are a non-invasive treatment option that requires zero downtime. You can go about your daily activities following your session without the pain, discomfort, swelling, or bruising that may accompany other aesthetic treatments.
Beneficial to ALL Skin Types
No matter your skin type, skin tone, or skin concerns, a HydraFacial can prove beneficial. The treatment itself is not harsh, so it's safe for sensitive skin and provides hydration that both dry and oily skin types can benefit from.
It Helps Prep the Skin for Other Treatments.
Hydrafacials are a great pre-treatment option. As an example, many clients often get a HydraFacial treatment before other more intensive treatments as it clears the skin and pores, and provides essential nourishment for better healing.
Helps Maintain Results from Other Treatments
HydraFacials are recommended to clients before and after compatible treatments! They are a great way to prolong results from other treatments and keep your skin looking and feeling fresh and rejuvenated.
It's Fast!
Don't have a lot of time? No problem! HydraFacials are generally a quick process, with the entire session being finished in as little as 30 minutes. While multiple sessions are recommended, you may see a significant difference in as little as one visit.
It's Relaxing
Finally, and maybe most importantly, HydraFacials provide a relaxing experience. In today's busy world, it's essential to take time for yourself. HydraFacials offer the ideal spa-like experience, leaving you feeling fresh and rejuvenated afterward!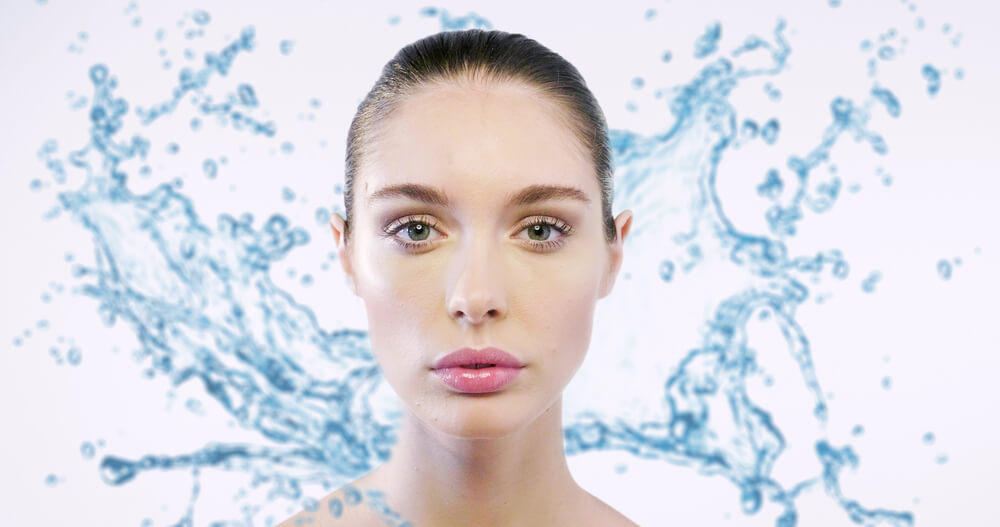 Aging Young HydraFacials
HydraFacials are one of the most popular treatments we offer here at Aging Young Aesthetics.
Aside from the typical HydraFacial treatment, we also provide add-ons such as the HydraFacial Keravive and the HydraFacial Back Treatment.
Our Duluth, MN clinic has helped countless clients relax and rejuvenate with a HydraFacial treatment while helping them towards the road to better skin!
Contact us today to book your appointment!
(218) 481-1800
info@agingyoungsolutions.com