Exploring the Effects of Red Light Therapy on Aging Skin
As we age, our skin undergoes numerous changes, including the appearance of fine lines, wrinkles, and uneven skin tone. While these changes are a normal part of aging, it's common for individuals to seek out various treatments and remedies to restore a youthful appearance. 
In recent years, red light therapy has emerged as a promising non-invasive solution to combat aging skin concerns. 
In this article, we will delve into the effects of red light therapy on aging skin, provide an overview of what exactly the treatment involves, and explore the potential benefits of this cutting-edge technology. 
Keep reading to learn more!
About LED Light Therapy
LED Light Therapy harnesses the power of different wavelengths of visible light to address a variety of skin concerns and provide many different benefits. 
The most common forms of LED Light Therapy include red light and blue light, but yellow and green light therapy are also options.
A favorite among medspas everywhere, red light therapy specifically is useful as an anti-aging treatment option.
Red Light Therapy Benefits
Research has shown that red light therapy offers collagen-building effects, which is an essential protein for healthy skin and one that our bodies naturally produce less of as we age. 
The effectiveness of red and near-infrared light works by penetrating deep into the skin and stimulating cellular activity to increase collagen production and improve skin elasticity.
Some of the other benefits of red light therapy include:
Minimizing the appearance of fine lines and wrinkles

Treating acne and reducing pores 

Soothing redness and inflammation

Improving skin tone and texture

Increasing hair growth
Red light therapy is safe for all skin tones and types, making it a suitable option for anyone looking for overall skin rejuvenation.
The Treatment
Red light therapy is a non-invasive, pain-free process.
During red light treatment, your provider will expose your skin to LED light using a free-standing lamp, full face mask, handheld lamp, or better yet — a bed! (Duluth Med Spa offers the LightStim LED Bed — more on that below!).
Exposure and treatments generally last around 30 minutes, and during this time you should feel no pain or irritation. It's important to remember eye goggles should always be worn for protection.
Following treatment, you may notice that your skin is immediately more luminous. However, for optimal and longer-lasting results, multiple treatment sessions are highly recommended.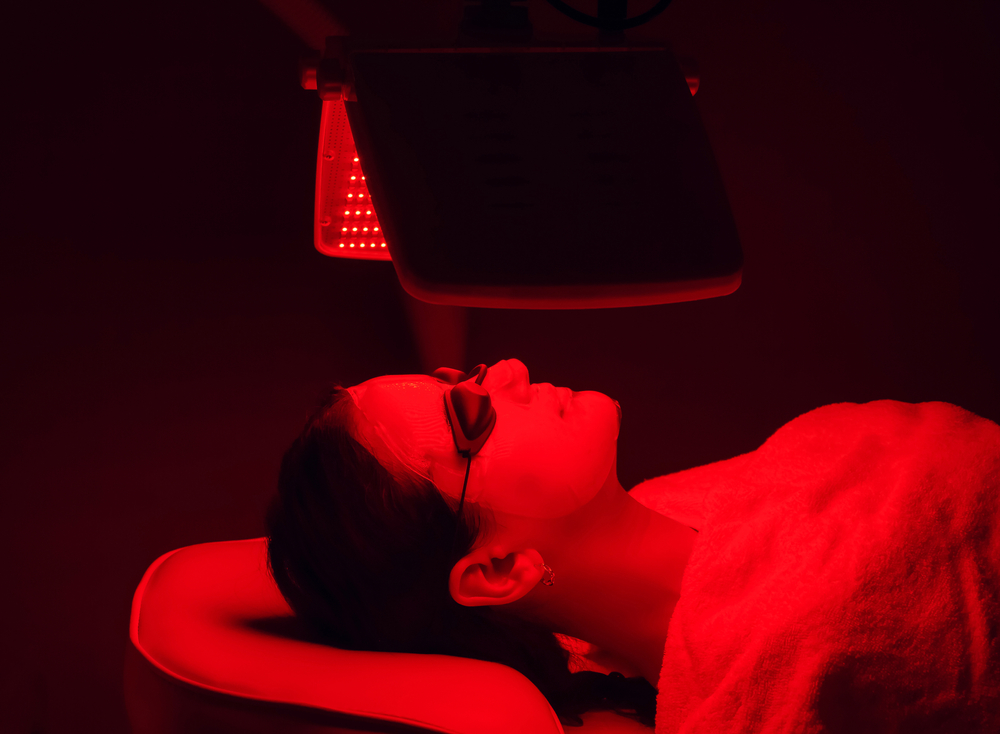 Duluth Med Spa LightStim
Duluth Med Spa offers the LightStim LED Bed, a machine created by the leading manufacturer of advanced LED red light therapy devices.
The LightStim LED Bed provides a relaxing experience while delivering maximum, full-body benefits found with red light therapy. Aside from its skin benefits, LightStim is the first of its kind to receive FDA clearance for pain relief and improved circulation.
Experience how red light therapy can improve the look and health of your skin by booking your appointment at our Duluth, MN, location today! 
(218) 481-1800
info@agingyoungsolutions.com